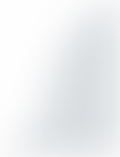 Transforming agriculture with sustainable solutions
Avirtech we would like to grow with you and support you from the beginning as your agriculture technology partner.
Meet our founders

Rendy The
CEO and co-founder
Techie and System architect with over 22 years of experience and APICTA 1507 & 2013 Finalist. A Computer Science guy with BI specialization and MBA from UTS Sydney.

Andrew Kwa
VP co-founder
A NUS graduate who spent over 20 years as senior management in Forestry, IT and Mobile industries. Covers strategic stake holder engagement, leading successful Sales and Marketing teams.

Terry Muljiana
CTO and co-founder
Mobile Technologist and Enterprise System Developer with over 18 years of experience and APICTA 2013 Finalist. A Computer science graduate who tinkers with AI, IoT and electronic hardware.
Board of advisor

Tan Sri Dr. Jemilah Mahmood
Advisor
Dr. Mahmood is a medical professional with more than two decades experience managing crises in health, disasters and conflict settings. She is currently Professor and Director of the newly established Sunway Centre for Planetary Health.

Wee Siew Kim
Advisor
Wee Siew Kim is a 1984 graduate of Imperial College London in Aeronautical Engineering. He started his career as an engineer in Singapore Technologies Aerospace and rose to the position of President in 1997.